London, the vibrant capital city of England, offers a plethora of attractions, iconic landmarks, cultural experiences, and diverse neighborhoods. Here is a city guide on what to do in London: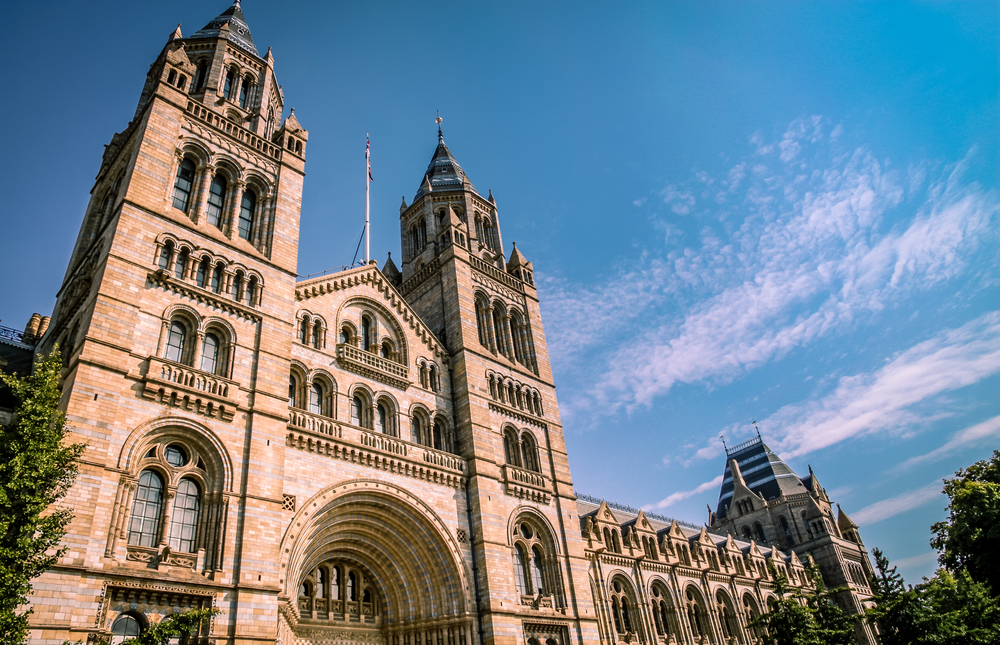 Natural History Museum in London, England
Visit the British Museum: Explore the extensive collection of art and artifacts at the British Museum, including the Rosetta Stone and the Elgin Marbles.
Explore the Tower of London: Discover the history of the Tower of London, a historic castle that has served as a royal palace, prison, and treasury. Explore the Crown Jewels, take a guided tour, and hear stories of the tower's intriguing past.
Experience the Changing of the Guard: Witness the iconic Changing of the Guard ceremony outside Buckingham Palace, where the Queen's Guard changes shifts accompanied by music and precision drills.
Take a ride on the London Eye: Enjoy panoramic views of the city from the London Eye, a giant Ferris wheel situated on the South Bank of the River Thames.
Visit the Tate Modern: Explore contemporary and modern art at the Tate Modern, located in a former power station on the banks of the Thames. Marvel at works by artists like Picasso, Warhol, and Hockney.
Explore Covent Garden: Wander through Covent Garden, a bustling area known for its markets, shops, street performers, and diverse dining options. Visit the Royal Opera House or enjoy a performance at one of the many theaters in the area.
Discover the West End: Experience the world-class theater scene in London's West End. Catch a musical, play, or comedy show at one of the famous theaters like the London Palladium or the Apollo Victoria Theatre.
Walk along the South Bank: Take a leisurely stroll along the South Bank of the Thames, enjoying the scenic views, street performers, food markets, and iconic landmarks like the Shakespeare's Globe Theatre and the Millennium Bridge.
Visit the Natural History Museum: Explore the fascinating exhibits at the Natural History Museum, including the dinosaur gallery, the blue whale skeleton, and the Earth's treasures.
Shop on Oxford Street: Indulge in retail therapy on Oxford Street, one of the world's most famous shopping destinations. Browse through flagship stores, designer boutiques, and department stores.
With Pass the Keys, you can find professionally managed vacation rentals in London, ensuring a comfortable and convenient base for exploring the city and its attractions.