North Manchester is a diverse and vibrant region with plenty of attractions and places to explore. Here are some of the best places to visit in North Manchester: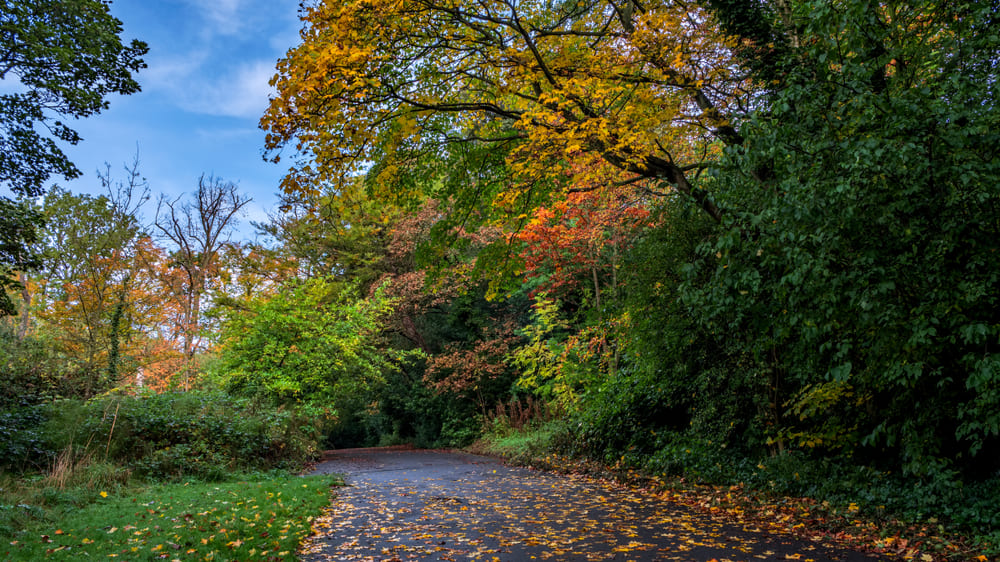 Heaton Park in Autumn 
Heaton Park: As one of the largest municipal parks in Europe, Heaton Park is a must-visit destination. Explore the vast green space, stroll through beautiful gardens, visit the animal farm, and enjoy panoramic views of the city from the park's highest point.
Manchester Jewish Museum: Discover the rich history and culture of Manchester's Jewish community at the Manchester Jewish Museum. Located in a beautifully restored synagogue, the museum offers fascinating exhibitions, educational programs, and cultural events.
National Football Museum: Football enthusiasts will enjoy a visit to the National Football Museum. Explore the interactive exhibits, learn about the history of the sport, and view memorabilia from football legends.
Manchester Printworks: The Printworks is a vibrant entertainment complex located in the heart of Manchester. Enjoy a wide range of dining options, catch a movie at the cinema, or try your luck at the indoor golf and bowling facilities.
John Rylands Library: Step into the world of knowledge and history at the John Rylands Library. Admire the stunning neo-Gothic architecture, browse the extensive collection of rare books and manuscripts, and explore temporary exhibitions.
Etihad Stadium: Football fans should visit the Etihad Stadium, the home of Manchester City FC. Take a stadium tour, learn about the club's history, and experience the excitement of a matchday.
The People's History Museum: Discover the stories of ordinary people who fought for social justice and equality at The People's History Museum. This interactive museum showcases exhibits on political movements, workers' rights, and the fight for democracy.
Manchester Velodrome: Visit the Manchester Velodrome, also known as the National Cycling Centre. Watch world-class cyclists train on the velodrome track, or try out track cycling yourself with a taster session.
MediaCityUK: Explore MediaCityUK, a modern waterfront complex that is home to BBC and ITV studios, as well as various other media companies. Take a guided tour, watch a live broadcast, or enjoy dining and shopping options.
Prestwich Forest Park: Escape the urban hustle and bustle at Prestwich Forest Park. This tranquil woodland offers walking trails, picnic areas, and beautiful scenery, providing a peaceful retreat from the city.
These are just a few highlights of the many attractions and places to visit in North Manchester. Whether you're interested in history, sports, culture, or simply enjoying nature, there's something for everyone in this vibrant part of the city.
Stay in North Manchester with Pass the Keys
Pass the Keys is a professional short-term property management company that offers vacation rentals in various cities, including North Manchester. Here's some information about staying in North Manchester with Pass the Keys:
Accommodation: Pass the Keys provides a range of carefully managed properties in North Manchester, including apartments and houses. These properties are fully furnished and equipped with amenities to ensure a comfortable stay for guests.
Convenient Locations: Pass the Keys' properties in North Manchester are strategically located, offering easy access to the area's attractions, transportation, and amenities. Whether you're visiting for leisure or business, there are accommodation options available to suit your needs.
Personalized Experience: Pass the Keys aims to provide a personalized experience for guests. Their dedicated local teams ensure that you receive a warm welcome and are available to assist you throughout your stay. They can provide recommendations, local insights, and answer any questions you may have.
Easy Booking Process: Booking a property with Pass the Keys is straightforward. You can browse their website or contact their customer service team to find available properties in North Manchester for your desired dates. The online booking process is secure and convenient.
Professional Cleaning and Maintenance: Pass the Keys maintains high standards of cleanliness and hygiene. Their properties are professionally cleaned before each guest's arrival, and they have stringent protocols in place to ensure the safety and comfort of guests.
Flexibility: Pass the Keys offers flexible check-in and check-out times when possible, allowing you to tailor your stay to your travel plans. They strive to accommodate guest needs and make the stay as convenient as possible.
Guest Support: In case of any issues during your stay, Pass the Keys provides guest support services. They are available to address any concerns promptly and ensure a smooth and enjoyable experience.
By choosing to stay in a Pass the Keys property in North Manchester, you can expect a comfortable, well-maintained accommodation in a convenient location, with a dedicated local team to assist you. It's a convenient and reliable option for your visit to this vibrant part of the city.