Welcome to South Manchester, a vibrant and diverse region filled with exciting attractions, cultural landmarks, and charming neighbourhoods. This city guide will introduce you to some of the best things to do in South Manchester: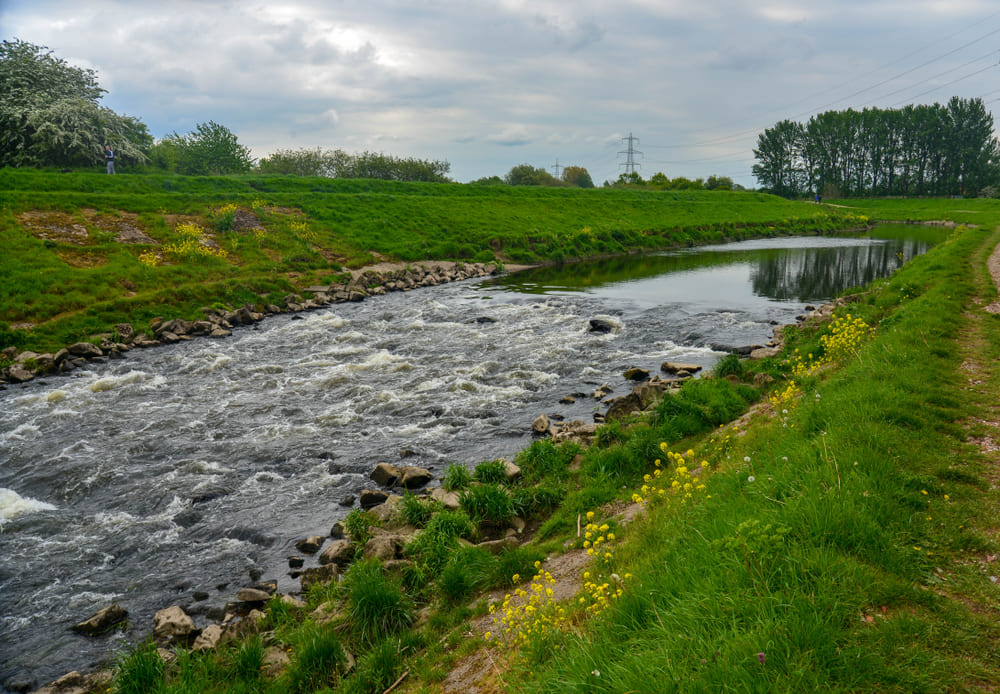 Sale Water park river flow
Visit The University of Manchester: Explore the historic and prestigious campus of The University of Manchester. Admire the stunning architecture, visit the university's museums and galleries, or take a leisurely stroll through the picturesque surroundings.
Discover The Whitworth Art Gallery: Immerse yourself in the world of art at The Whitworth Art Gallery, located in Whitworth Park. This renowned gallery showcases an extensive collection of contemporary and historic artworks, with a particular focus on textiles and fine art.
Explore Fletcher Moss Botanical Gardens: Take a tranquil break from the city's hustle and bustle at Fletcher Moss Botanical Gardens. This beautiful green space features stunning gardens, picturesque trails, and a charming rockery. Don't miss the Japanese Garden and the nearby River Mersey.
Shop and Dine in Didsbury Village: Visit Didsbury Village, a bustling hub of independent shops, cafes, and restaurants. Stroll along the charming streets, browse unique boutiques, and indulge in delicious food and drinks at the local eateries.
Wander around Chorlton: Known for its alternative vibe, Chorlton is a lively neighbourhood with a vibrant arts scene. Explore the quirky independent shops, enjoy the vibrant street art, and sample the diverse cuisine at the neighbourhood's many cafes and restaurants.
Visit Manchester Museum of Science and Industry: Located in nearby Castlefield, the Museum of Science and Industry is a must-visit for science and history enthusiasts. Discover the city's industrial past, explore interactive exhibits, and learn about Manchester's contributions to science and innovation.
Enjoy Outdoor Activities at Sale Water Park: Located on the banks of the River Mersey, Sale Water Park offers a range of outdoor activities. Enjoy watersports on the lake, go for a leisurely bike ride along the trails, or simply relax and enjoy the scenic surroundings.
Catch a Show at The Lowry: Head over to Salford Quays and experience the vibrant arts scene at The Lowry. This iconic theatre and arts venue hosts a variety of performances, including theatre shows, dance performances, and exhibitions.
Attend a Match at Old Trafford Cricket Ground: Cricket enthusiasts shouldn't miss the opportunity to catch a match at Old Trafford Cricket Ground. Witness the excitement of live cricket and soak in the electric atmosphere of this historic sporting venue.
Explore Platt Fields Park: Located in Fallowfield, Platt Fields Park is a popular spot for outdoor recreation. Take a leisurely stroll, have a picnic by the lake, or rent a boat and enjoy some time on the water.
South Manchester offers a diverse range of activities and attractions for visitors. Whether you're interested in art, history, outdoor pursuits, or simply exploring vibrant neighbourhoods, you'll find plenty to do and see in this dynamic part of the city. Enjoy your time exploring South Manchester!
Stay in South Manchester with Pass the Keys
Pass the Keys is a professional short-term property management company that offers vacation rentals in various cities, including South Manchester. Here's some information about staying in South Manchester with Pass the Keys:
Accommodation: Pass the Keys provides a selection of carefully managed properties in South Manchester, ranging from stylish apartments to spacious houses. These properties are fully furnished and equipped with amenities to ensure a comfortable stay for guests.
Convenient Locations: Pass the Keys' properties are strategically located in South Manchester, allowing easy access to the area's attractions, dining options, and public transportation. Whether you want to explore the city center or enjoy the charm of the local neighborhoods, there are accommodation options to suit your preferences.
Personalized Experience: Pass the Keys aims to provide a personalized experience for guests. Their dedicated local teams ensure that you receive a warm welcome and are available to assist you throughout your stay. They can provide recommendations, local insights, and answer any questions you may have.
Easy Booking Process: Booking a property with Pass the Keys is straightforward. You can browse their website or contact their customer service team to find available properties in South Manchester for your desired dates. The online booking process is secure and convenient.
Professional Cleaning and Maintenance: Pass the Keys maintains high standards of cleanliness and hygiene. Their properties are professionally cleaned before each guest's arrival, and they have stringent protocols in place to ensure the safety and comfort of guests.
Flexibility: Pass the Keys offers flexible check-in and check-out times when possible, allowing you to tailor your stay to your travel plans. They strive to accommodate guest needs and make the stay as convenient as possible.
Guest Support: In case of any issues during your stay, Pass the Keys provides guest support services. They are available to address any concerns promptly and ensure a smooth and enjoyable experience.
By choosing to stay in a Pass the Keys property in South Manchester, you can expect a comfortable, well-maintained accommodation in a convenient location, with a dedicated local team to assist you. It's a convenient and reliable option for your visit to this vibrant part of the city.